The Rex Awards
CHANGES COMING TO THE 
NAIOP REX AWARDS
REAL ESTATE EXCELLENCE AWARDS

The Calgary Real Estate Excellence Awards is a premier awards dinner, which highlights and celebrates the achievements of groups and individuals active in the office, industrial, retail and mixed use real estate industry in Calgary.

Thank you to all of our sponsors, volunteers, members, finalists & winners for your support of the 2022 REX Awards!
The NAIOP Calgary Board of Directors wants to ensure the most success for the REX Awards moving forward. We've decided to host the REX Awards once every two years. This will allow for the eligibility timeframes to be extended to capture more deals and developments.
The next REX Awards will be hosted in November 2024 and the eligibility period will be from January 1, 2022 until December 31, 2023. At which time we are looking forward to a robust round of submission in all award categories. Thank you!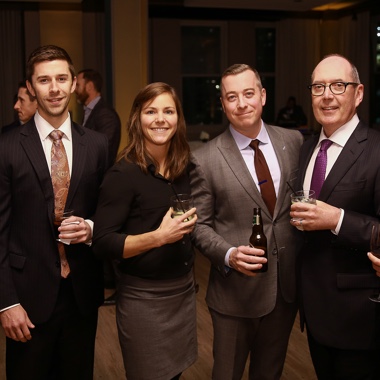 Awards will be given for the
following categories:
Office Development of the Year,
Office Lease of the Year,
Office Redevelopment of the Year,
Industrial Development of the Year,
Industrial Lease of the Year,
Retail/Mixed Use Development of the Year,
Investment Deal of the Year,
Developing Leader of the Year Award,
Lifetime Achievement Award.
Eligibility Period:  January 1, 2022 – December 31, 2023
Interested in participating!
Please contact Charlene Roth-Diddams for more information 403.451.6782 or
President's Circle Sponsors